Brooke Evans-Butler is passionate about telling stories. As a freelance journalist, two days are never the same as she gets to write across various topics including travel, health, lifestyle, home improvement and parenting. When she's not working on a story, she'll be enjoying time with her favourite people and constant sources of inspiration – her two sons.

Brooke Evans-Butler

Freelance Journalist
The hot summer days have made way for the cooler weather of autumn, and it is such a pleasant time to be in the kitchen. So why not cook up some family favourites with some delicious seasonal produce?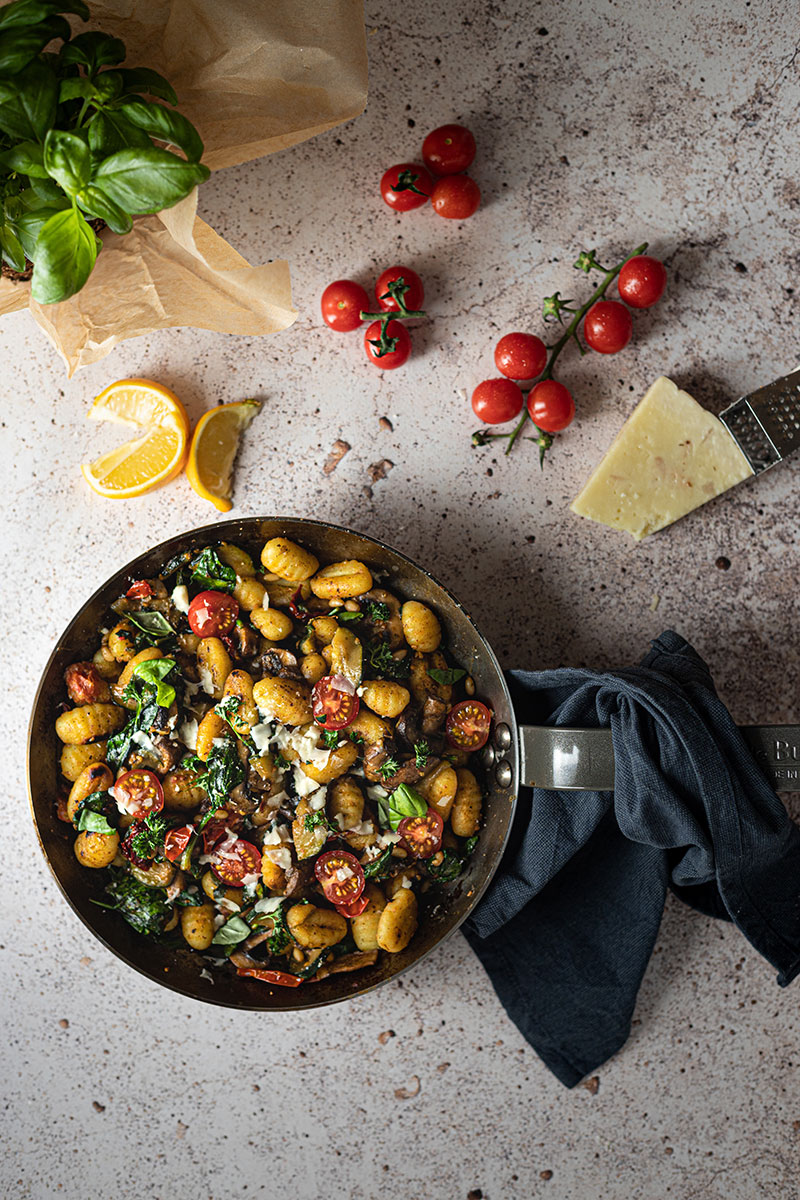 Pork and apple
Pork and apple – it is a food pairing made in heaven! The wonderful thing about this dish in autumn is that there are several apple varieties that are at their seasonal best in autumn, including Fuji, Golden Delicious and Granny Smith. Pork with apple sauce is something my kids love, but for a grown-up take on this classic pairing, slowly cook some apples with a splash of cider (some apple cider vinegar will also do the trick), to go along with your roast pork. It cooks down to a yummy chutney-like accompaniment, which is absolutely delicious.
Pork and pear salad
Some days during autumn are still gloriously warm, so let's not forget about a great salad. Pears are also at their seasonal best during autumn and are great alongside pork, as something a bit different to the traditional apple. Slice up some ripe pear and serve alongside some fresh spinach leaves or greens, some warm shredded pork, a scattering of slivered almonds and a favourite dressing for a delicious seasonal salad.
Family roast
A family roast is a great way to get some extra vegetable servings into your family meals and there are so many great vegetables in season during Autumn, including beans, capsicum, eggplant, cauliflower, pumpkin and sweet potato.
Gnocchi
There is nothing like a steaming hot gnocchi to warm you up on a cool evening – but it doesn't have to be the traditional potato. Why not try making your own pumpkin gnocchi instead? Pumpkin is a great seasonal autumn vegetable and a pumpkin gnocchi would make a great accompaniment to a slow cooked meat, instead of the standard mashed potato and gravy.
Meatballs in broth Pork meatballs are always a family favourite but if you want to do something a bit different to the spaghetti and meatballs, try meatballs in a broth (rich with autumn seasonal vegetables) as a warming, delicious meal for a cool evening. Soaking some of the broth up with some freshly baked bread would be truly a treat!