Brooke Evans-Butler is passionate about telling stories. As a freelance journalist, two days are never the same as she gets to write across various topics including travel, health, lifestyle, home improvement and parenting. When she's not working on a story, she'll be enjoying time with her favourite people and constant sources of inspiration – her two sons.

Brooke Evans-Butler

Freelance Journalist
Easter is probably my favourite time of the year, as it features some of my favourite things – an extra-long weekend, chocolate and roast dinners. The Easter weekend also means lots of friends and family visits, but it's easy to make entertaining simple and special.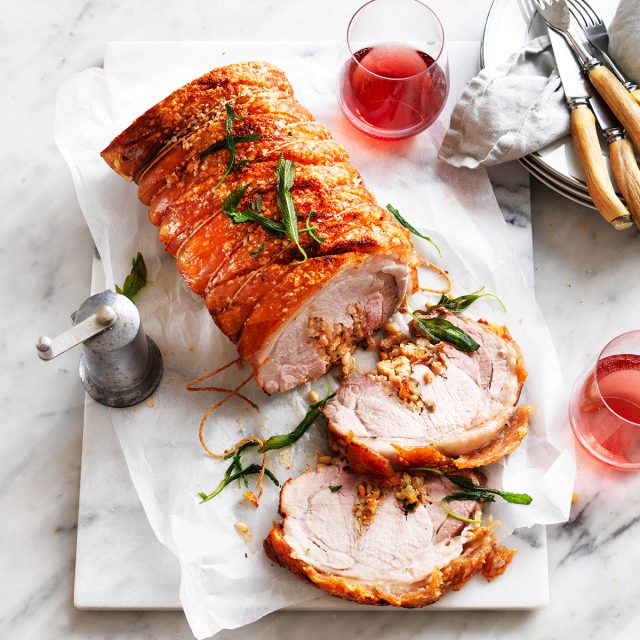 Decorate
For many years I would only decorate the house for Christmas – until I realised just how much fun it was to decorate for Easter as well. Unlike Christmas time, where it is a lot of effort to put up the tree and the light display for outside our home, decorating for Easter is simple (keeping to the dining room table) but so much fun. I use a faux grass table runner and include rabbit and chicken statues, bowls filled with chocolate eggs and scattered decorations. There is glitter, soft pastel colours and elegant porcelain and it just makes the table look so special. Instead of chocolate eggs, my Mum and I usually buy each other a new decoration each year to add to our collections. If you don't decorate for Easter, why not start that tradition?
Cook a roast
The roast dinner is a must at Easter time. The weather is cooler, so it isn't too hot to have the oven on, and there is no meal like a roast to bring the family together. It can also easily feed the masses. Lamb roast used to be the tradition in my family for Easter, but now we are spoilt for choice with a range of quality cuts of meat to enjoy. If you have a large family to cater for, then this is the perfect opportunity to provide lots of choice – cook up the lamb, the pork and the beef so your family can choose their favourite roast meat (or they can have a bit of each!). Put the meats on the table along with all of the roast vegetables and side dishes buffet style, and let everyone help themselves to a delicious Easter roast.
Have plenty of snacks on-hand
The wonderful thing about Easter is the long weekend, so there are lots of opportunities to get
together with friends. So make entertaining easy by having snacks ready to go, like sausage rolls, slow cooked pork (to be heated and served on bread rolls – yum!) and lots of hot cross buns.