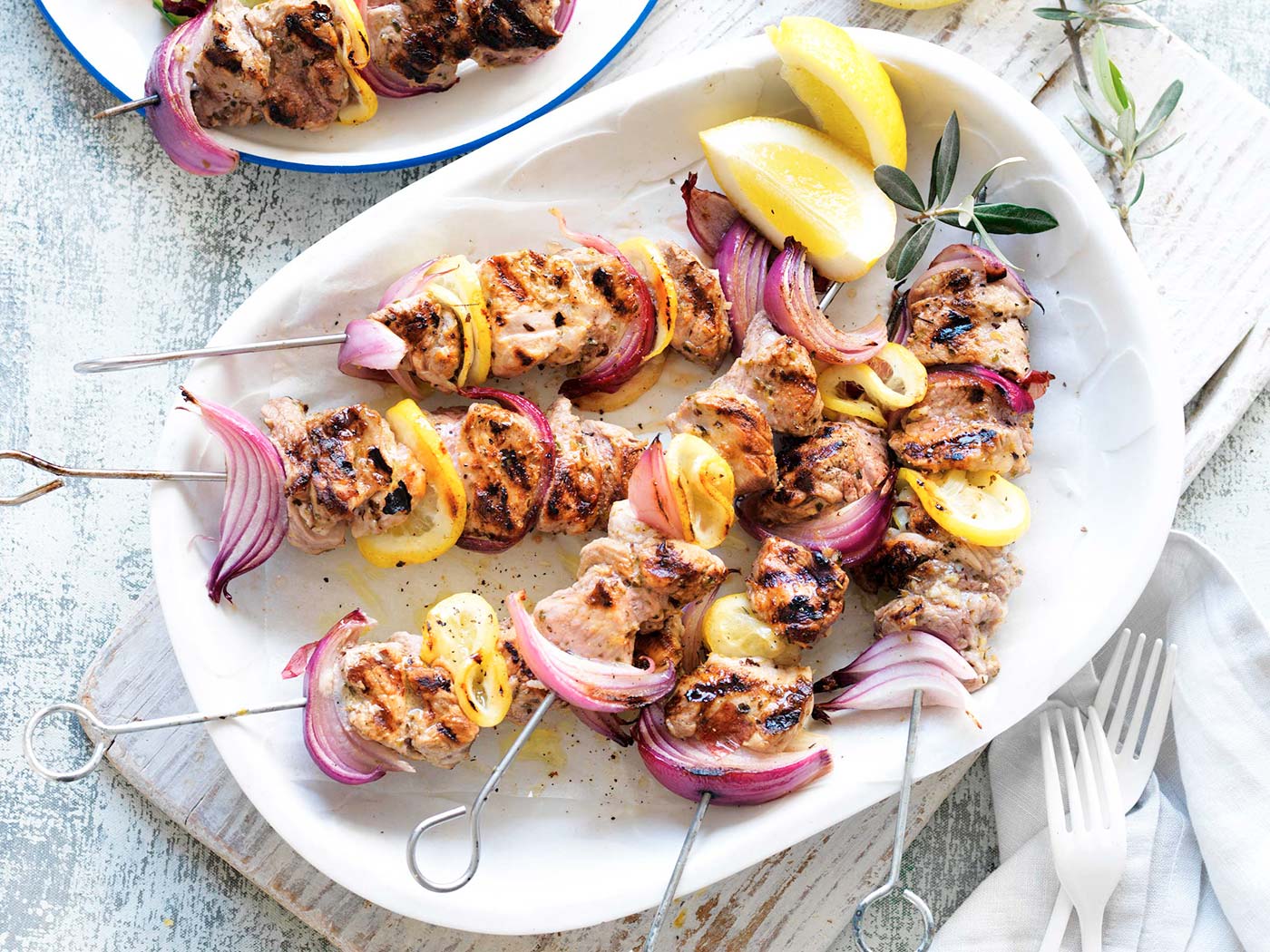 Lemon Oregano Pork Skewers
PREP TIME
COOK TIME
SERVES
INGREDIENTS
8 metal skewers or soaked bamboo skewers
2 tablespoons olive oil (+extra for brushing)
1 teaspoon finely grated lemon zest
2 tablespoons lemon juice
3 garlic cloves, crushed
2 teaspoons dried oregano leaves
800g pork scotch fillet, trimmed and cut into 4-5cm pieces
2 small red onions, cut into 1cm thick wedges
1 small lemon, thinly sliced
Greek salad, to serve
METHOD
Combine oil, lemon zest, lemon juice, garlic and oregano in a shallow ceramic dish. Season with salt and pepper. Add pork and toss to coat in mixture. Cover and refrigerate for 15 minutes.
Thread pork, onion and lemon slices onto 8 metal skewers.
Preheat a barbecue or char-grill on medium heat. Spray skewers with oil. Char-grill or barbecue skewers, turning occasionally and basting with remaining marinade, for 15-18 minutes or until pork is just cooked through.
Serve with a Greek salad.