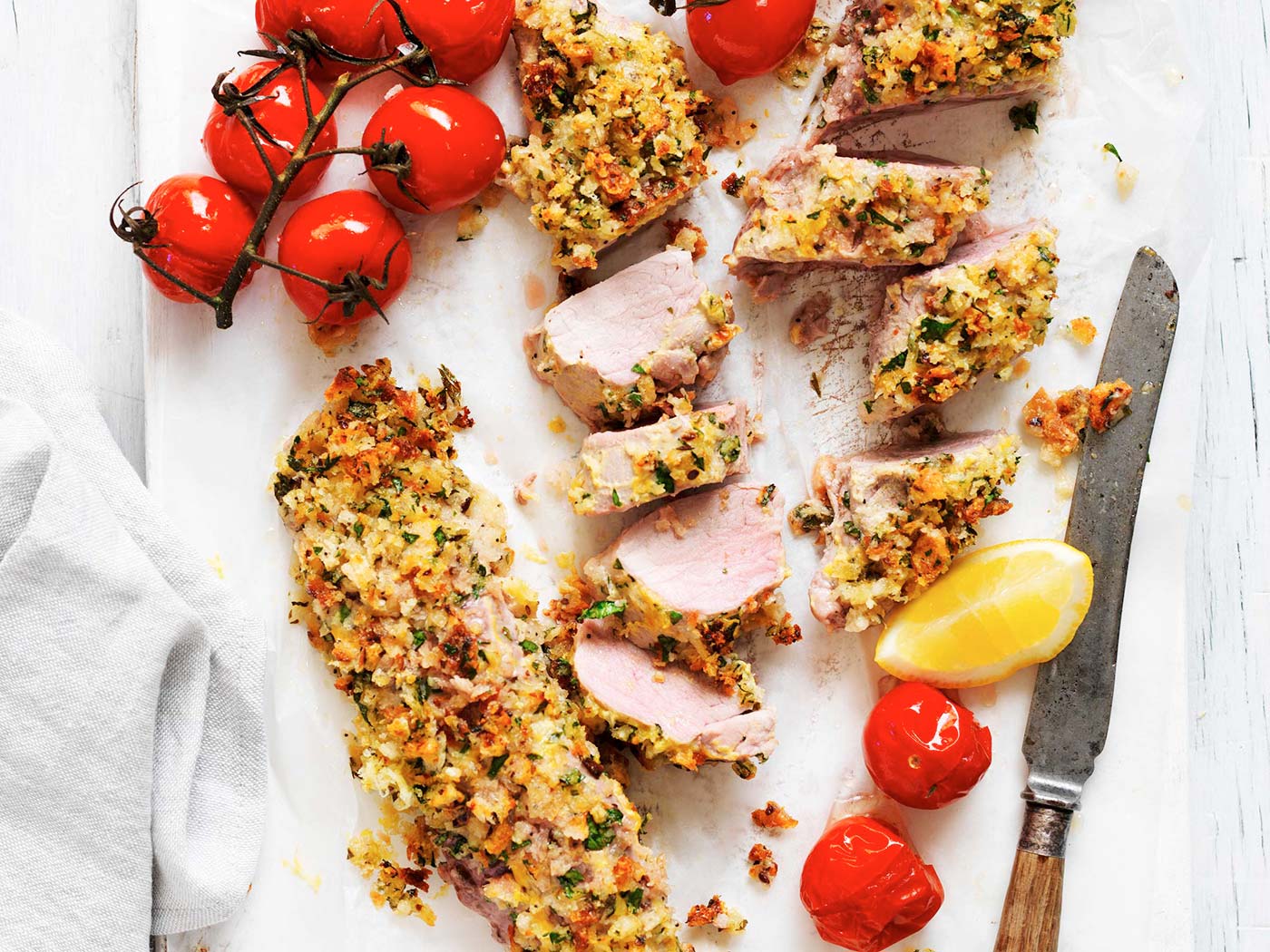 Parmesan Garlic Parsley Crusted Pork Fillet
PREP TIME
COOK TIME
SERVES
INGREDIENTS
1 ½ cups course fresh sourdough breadcrumbs
1/3 cup flat-leaf parsley leaves, chopped
½ cup freshly grated Parmesan
2 teaspoons finely grated lemon zest
2 garlic cloves, finely grated
2 tablespoons olive oil + olive oil spray
700g pork fillets, trimmed
2 tablespoons Dijon mustard
275g stem truss cherry tomatoes
Lemon wedges, to serve
METHOD
Preheat oven to 200˚C/180˚fan-forced. Combine breadcrumbs, parsley, parmesan, lemon zest, garlic and oil in a medium bowl. Season with salt and black pepper. Mix until well combined.

Place pork onto a baking tray lined with baking paper. Spread pork with mustard. Press breadcrumb mixture onto the top of the pork to coat. Spray with oil & roast for 15 minutes.

Place tomatoes on the baking tray and spray with oil. Roast for a further 8-15 minutes (depending on thickness of pork) until crumb is golden and the pork is almost cooked through. Loosely cover with foil and set aside to rest for 5 minutes.

Slice pork and serve with the roasted tomatoes and lemon wedges. Accompany with a leafy green salad if liked.